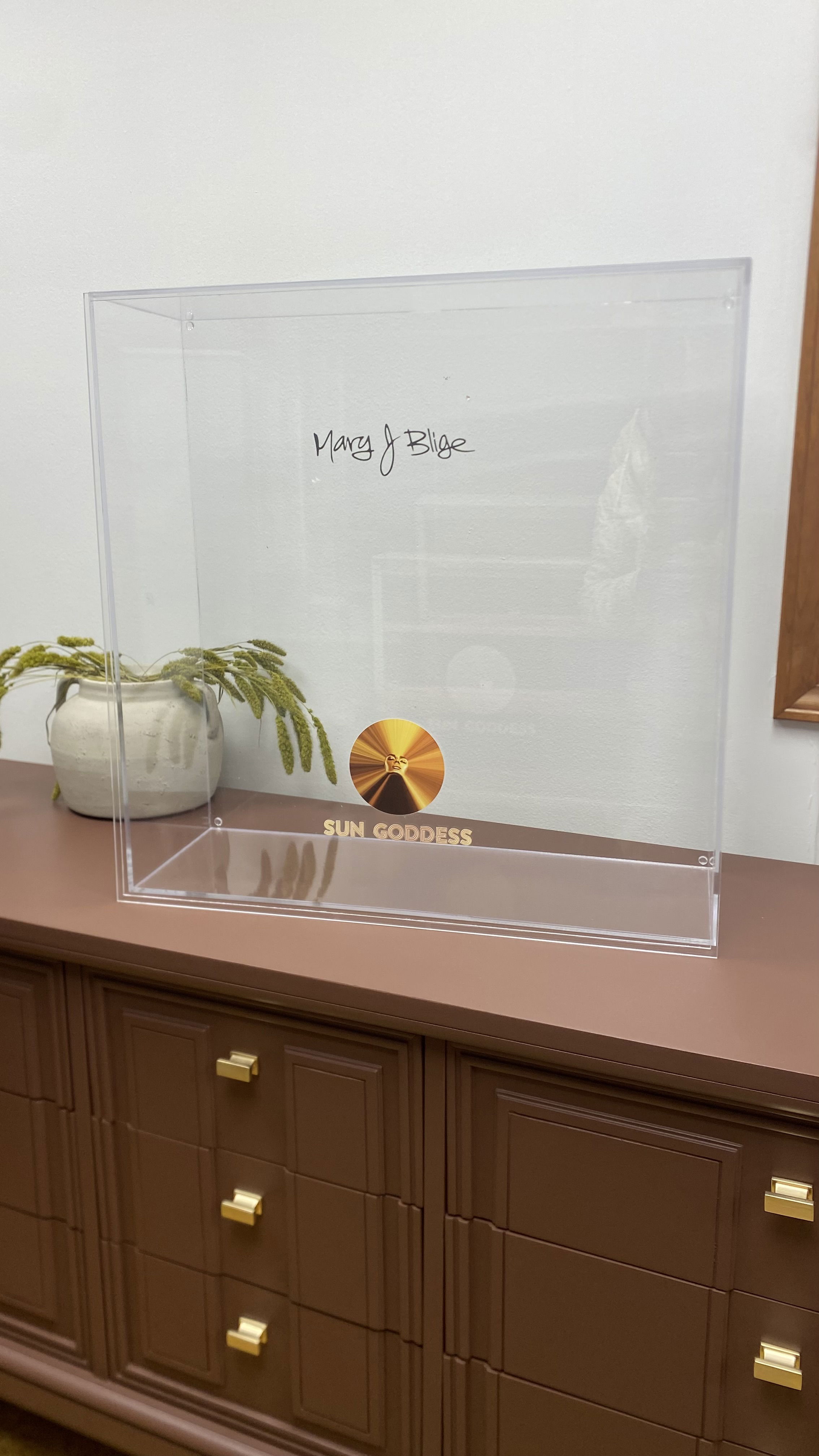 This custom acrylic 5-sided box with removable lid was created to display an artist new line of wine bottles. This clear acrylic box has been glued with strong adhesive to hold in its heavy contents. With this clear acrylic, you are able to see and display any special contents.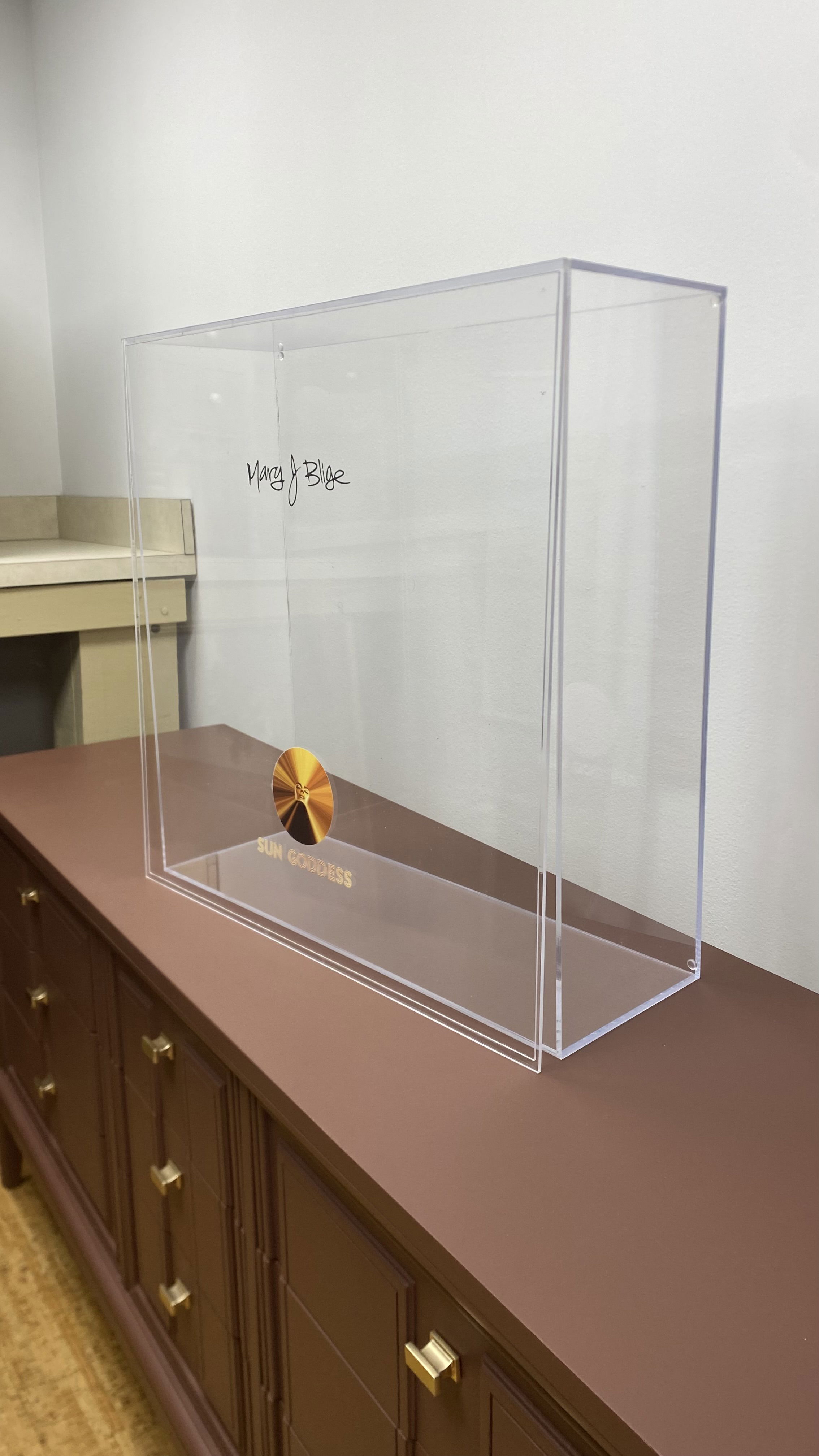 Custom acrylic lids are cut and routered to fit perfectly in your acrylic box. Other modifications can be made, such as a hinged lid. Want to keep your contents safe?We can add a lock! Clear bumpers are added to the bottom of the acrylic box to keep it in place.
One gold UV printed logo adorn the lid of this acrylic box along with a black UV signature logo.The logos are placed on the top side of the acrylic lid for maximum color display, but can be placed underneath for a more matte look. With UV printing you can print logos, symbols, images and other graphics relating to your project. UV ink created graphics and images are fade and scratch resistant, creating a long lasting image.